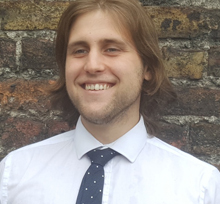 Alex Senchea
Finance Specialist
Alex has a number of years of sales experience in Ireland, USA and Europe. He understands the needs of companies in particular the need for fast, flexible finance. "At Convertibill® Finance it's key to be a really good listener so that we fully understand the requirements and opportunities of each individual business."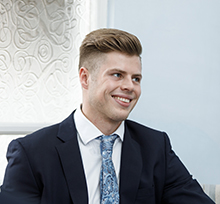 Alexander Deeney
Trade Desk Specialist
Alex has a MSc Business Finance from University of London and has worked in corporate finance at Davy and digital marketing in New York. "I'm constantly learning and enjoy matching the different types of financial products we offer to the needs of each individual client"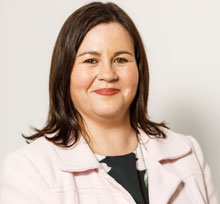 Alison Moran
Risk Analyst
Alison has worked for many years in the healthcare sector both in the UK and Ireland including for a company trading on the Exchange. "When I was a client, it was very reassuring that I had immediate access to cash for payroll purposes.  The service is instant and accessible."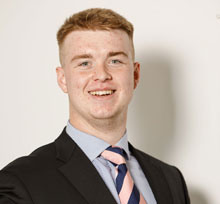 Andrew Hoey
Investor Specialist
A graduate of Business & Law from DIT, Andrew started his career working with investment brokers Cantor Fitzgerald. "I work with financial intermediaries and it's great to see people making good yields on their money with the added benefit of supporting businesses all over Ireland."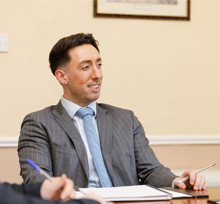 Conor Vallely
Branch Manager
A sales professional for nearly 10 years, Conor is the resident expert on how growing companies will benefit from Trade Finance. "It's really good to be part of bringing on board companies like Irish Fairy Door who are now benefiting from end-to-end supplier/order/merchant/invoice finance."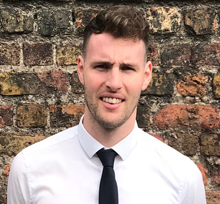 Eoin D'arcy
Finance Specialist
Eoin is a graduate of Dublin Business School and has worked in sales roles in the telecommunications sector including for Totterdells. "I'm constantly learning and am enjoying matching companies with our range of financing products. It's also interesting to work on the roll out of the Convertibill® Branch network."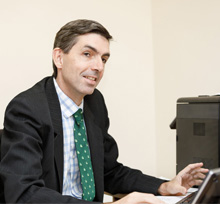 John McGlade
National Manager
John has many years of experience in financial services, events and the markets including with American Express, first-e, MarketSpreads, The Money Show and Thanks A Million Ltd. "I love the flexibility of the Convertibill® Finance model and it's very satisfying to see client companies grow rapidly."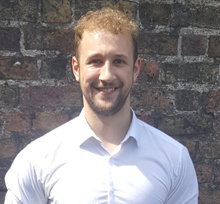 Nathan Prendergast
Trade Desk Specialist
Nathan has worked as a data analyst and in customer operations having completed his degree in Enterprise Computing at DCU. Most recently he was with Maxim Integrated, a large Multinational that makes semi-conductor chips. "I like the busy, fast pace here and getting insights into so many different businesses." He's suited to the fast pace as he's a winger with New Ross RFC and has lined out with Tadhg Furlong.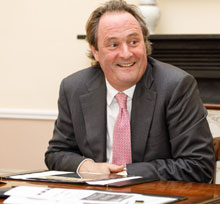 Patrick Reynolds
Chief Executive and Founder
Patrick has many years of business experience from owning and operating micro-medium sized businesses locally and also large corporations internationally. He founded Credebt Exchange because he saw that traditional finance providers were too rigid. "By learning from and working with smart, growing businesses, we've built a client-focused team of which I'm really proud."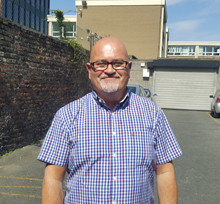 Paul Kealy
Management Accountant
Paul trained as a chartered accountant and has many years experience working as a Financial/Management Accountant in various industries including 5 years in Financial Services. "The pace is fast here. Processes are very efficient and if something needs changing it gets changed quickly."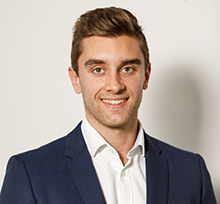 Robert Martin
Trade Desk Specialist
A UCD graduate, Robert has worked in the events sector in Ireland and the UK as well as running his own business so he understands the importance of cash flow. "We get to know business owners & CFOs in a wide variety of sectors. So sorting out their working capital needs is very interesting, satisfying and fast-paced."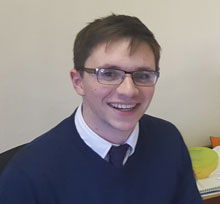 Shane Sexton
Finance Specialist
A recent graduate from DIT with a Business and Management degree, Shane also has an internship in Bank of Ireland Global Markets under his belt. "It's a fast pace work environment at Convertibill® Finance and it's great when we get new clients the working capital they need quickly – sometimes we can do it in a day or two."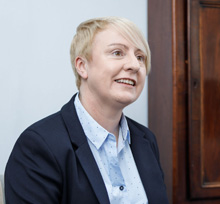 Sharon Lynch
Treasury Manager
Sharon has vast experience working at Senior & Director level in the finance function of several businesses and understands the difficulties in growing a business while being restricted by traditional banking and lending models. "My team will tailor make bespoke working capital facilities to suit the ever changing needs of your business."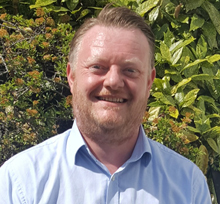 Stephen Cooper
Client Relationship Manager
Accenture, BT, Aramark, Microsoft and numerous SMEs have benefitted from Stephen's expertise over the last 20 years. He fully understands how the credit cycle works in numerous sectors. His degree in Financial Services is from DBS. "I'm enjoying the fast pace here and helping companies to optimise their working capital flows."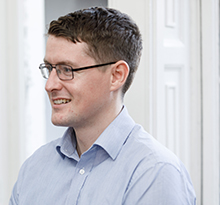 Stephen Smith
Trade Desk Specialist
Stephen has a Quantity Surveying Degree from DIT Bolton Street, with experience in Cost Control & Finance and a Masters in Strategic Management. "It's great interacting with so many clients, problem-solving & generally helping businesses get the money they need, when they need it."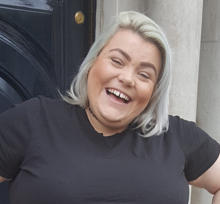 Tara McMahon
Credit Controller
Tara has a Business Management & Marketing Diploma from DBS and has wide experience in helping companies with their credit control. She has worked with Electric Ireland, Mastercard, Meteor and Arvato joining the Exchange in 2018. "It's great helping client companies to optimise their credit control so that they can do more things to grow faster."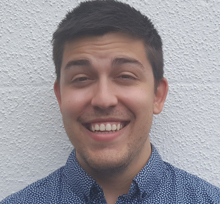 Ted Kolarov
Finance Specialist
Ted has fulfilled direct sales roles in the food and utilities sectors including for Domino's Pizza and Billsave. He also worked in Toronto for some years in sales for a health & fitness company and is from Bulgaria. "It's nice to have so many strong selling points. For example we don't impose debtor concentration limits so companies can move into top gear quicker."