The Duo Operations c.EUR 2.0m investment in a state-of-the-art aggregate crushing and washing plant could make the HS2 dream of a high-speed train link to London a reality for millions of UK travellers. The HS2 is currently one of the largest infrastructure projects in Europe.

Case Study : Duo Operations
Duo used Convertibill® Asset Finance to invest in the purchase of new machinery for the washing and crushing plant located at Shire Oak, in the West Midlands. Here they are contract managing the washplant and water treatment facility. This will create high quality gravel, sand and ultra-fine sand for use in the construction industry. Projects such as the construction of new motorways and roads, major building and infrastructure works, such as the HS2 line and other concrete construction works will rely on aggregates produced here. Processing an impressive 375,000 tonnes of raw material annually, this plant will no doubt prove crucial to upcoming construction and development in the region.
Duo have taken a step ahead of the competition, their investment in more efficient machinery and production methods at the Shire Oak facility setting it apart from other plants within the industry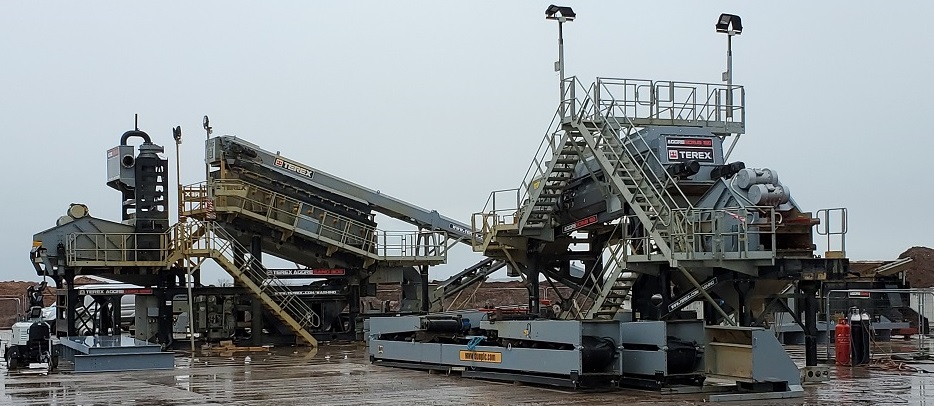 What sets Duo Operations apart from the competition?
The facility at Shire Oak provides employment for approximately ten employees directly involved in the running of the plant. Site supervisor Paul White oversees day to day production, while liaising regularly with operational managers Adam O'Reilly and Oscar Gatta. Together with the onsite team, and under the guidance of managing director Martin McWilliams, they ensure high standards of production are maintained and it is clear that investing in more efficient, sustainable methods of production is key to their philosophy.
Products created at the Shire Oak plant are 20mm gravel, 10mm gravel, 0-4mm sand and ultra-fine sand. A crusher is used to ensure all products produced are below 20mm. What makes this plant special, is that both materials dug from the quarry and imported waste from the construction and demolition industry are used in the production process. As operational manager Oscar Gatta explained, "The two different feed materials are loaded into individual feeder hoppers which blend the feed materials together prior to entering the wash plant, this plant design is uncommon within the industry currently, but as the construction and demolition sector grows and natural aggregate deposits deplete, we foresee the rise in the necessity of this design concept". Duo recognized a problem, and their response was to invest in new methods of production, maximising the value of the plant at Shire Oak, and in turn making use of otherwise waste material.
The plant also contains a water treatment system, which will significantly reduce the amount of water required and the size of lagoons required on site, a positive step from both an environmental and business standpoint. From speaking with operational manager Adam O'Reilly, it is clear that improving efficiency and adding value to the plant is something that he and the team are very proud of. "Our aim is to add value; all of the products meet the specification of the high-end aggregate market such as single sized aggregates for concrete batching, blacktop batching, drainage stone, among others".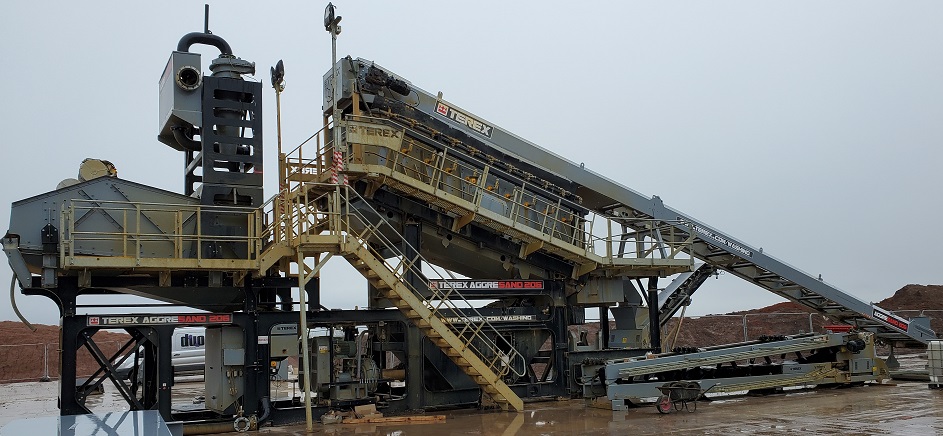 A look to the future
The unique design concept of the plant at Shire Oak, coupled with Duo Operations' commitment to investing in improving and streamlining production methods sets them apart from others within the industry. Here at Convertibill®, we are proud to have established a close link with Duo Operations, their drive for growth and innovation coupled with our commitment to provide flexible, affordable finance is a recipe for success. We wish Duo Processing continued success as they grow in the coming years, and look forward to working closely with Martin McWilliams and his fantastic team to help them achieve their goals.
Start a Conversation Today
If you have a vision for your business but are struggling to find a finance option to suit your needs, here at Convertibill® we can offer a degree of flexibility that banks simply cannot. Start a conversation with us today, and see how Convertibill® Asset Finance could work for your business needs.