Business Finance in 4 Easy Steps
1. A Friendly Call with One of Our Specialists
The first stage in your Convertibill® journey is a call with one of our specialists. They'll get to know you and your business and will help you choose the right business finance solution for your needs.
2. Apply Online in Just One Click
After your call with a Convertibill® specialist, we'll send you a provisional offer. Then you can complete our easy online application form.
3. Approval of Application within 24 Hours 
We know that when it comes to finance, time can be of the essence. Once we have your completed application form, we'll review your application and make a decision within 24 hours.
4. Receive Funds within a Few Days
Once your application is approved, all that's left to do is to receive your funds. We will transfer your funds to you just a few days after you submit your application.
Our Finance Products
Convertibill® offers four flexible finance products: Supplier Finance, Order Finance, Customer Finance and Sales Finance. Each product can be used on its own or combined with other products to create a Hybrid Finance Solution.
Working with your Convertibill® Branch Manager, or Specialist, you build the unique finance solution you need to fund, and grow, your business.
Hybrid Finance Solutions
At Convertibill®, we know that every business has different financial needs, so all of our products can be tailored to exactly suit your company's needs. You can build your own Convertibill® finance solution by combining any of our finance products to create a "hybrid" finance product.
We have a range of pre-built hybrid finance products or you can work with one of our specialists to build your own finance solution.
Why Choose Convertibill®?
Unrivalled Flexibility
We know that every business is different, so all of our finance products can be tailored to your needs. You also won't have to worry about restrictive contracts with lock-in clauses — our products can be used alongside other finance solutions and adjusted as your business grows.
Competitive and Transparent Rates
Our goal is to provide your business with finance solutions that enable your business to grow and flourish. We want to help your business grow without hindering you with hidden fees or expensive interest rates.
Speedy Application and Approval Process
We've created a streamlined application process that can give you access to funds in just a few days. Our simple online application form can be completed in minutes, and we'll let you know whether or not you've been approved within days. If approved, you'll have access to funds within just a few days of applying. 
Solve Cash Flow Problems


Do you have funds tied up in unpaid invoices or pending orders? Convertibill® business finance can release tied-up funds and solve any cash flow problems you're currently experiencing.

Grow Your Business


Convertibill® business finance solutions provide the capital you need to seize growth opportunities and take your business to new heights.

Expert Advice


Our team is made up of finance specialists who get to know your business personally and offer financial and growth advice. 
Offer Finance to Your Customers
Offering your customers more payment options can be the perfect way to boost sales. If you want to offer your customers the choice to spread the cost of their purchases, Convertibill® business finance can help.

Refinance Old Debt


If you're currently making multiple repayments to pay off old debt, why not refinance and repackage your debt with Convertibill® to reduce your monthly loan repayments?
Want to find out how Convertibill can help your business?
Testimonials
"We have now been using your facility for nearly one year. Previously we had used one of the larger banks' Commercial Finance facilities for nearly 20 years… We are very happy that we moved and will continue to grow our business with your assistance."

Managing Director

Leading Irish Luxury Goods Manufacturer

"The flexibility provided by your team and the speed of signing us up have provided access to funding which allowed our expansion to accelerate. We have doubled in size in the past 18 months."

CEO

IT Services Business

"We would highly recommend your company to anyone looking to leverage their working capital to facilitate better cash flow management."

Director

Engineering Services Company

"I just want to say, what a wonderful service! Sean has been particularly helpful in getting the CPL pro forma invoice transaction through to our bank account today, including logging in when I was unable to do yesterday morning to enable the transaction going through prior to 1pm – so hats off and thank you very much."

Head Of Finance

Computer Services Business

"Timely access to your funding has allowed us to grow our business in the past 6 months. We look forward to working with you in the future."

MD

Horticulture Composites Company
Our Latest Articles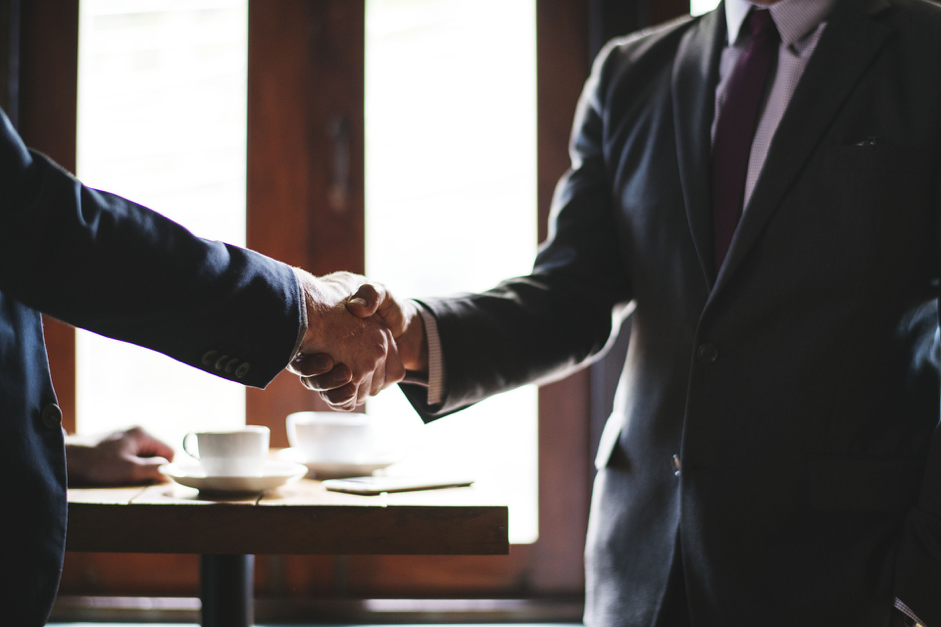 Nowadays, just about everything can be paid for in monthly instalments, rather than upfront.
And it's not just customers who are benefiting from flexible payment plans. Businesses who offer customer finance can benefit from increased conversion rates and customer loyalty. So if you want to stay one step ahead of the competition, you could consider offering customer finance. But if you're not too sure what customer finance is, or whether it's right for your business, here's everything you need to know.